Luke 18:1-8
18 Then Jesus told them a parable about their need to pray always and not to lose heart. 2 He said, "In a certain city there was a judge who neither feared God nor had respect for people. 3 In that city there was a widow who kept coming to him and saying, 'Grant me justice against my opponent.' 4 For a while he refused; but later he said to himself, 'Though I have no fear of God and no respect for anyone, 5 yet because this widow keeps bothering me, I will grant her justice, so that she may not wear me out by continually coming.'" 6 And the Lord said, "Listen to what the unjust judge says. 7 And will not God grant justice to his chosen ones who cry to him day and night? Will he delay long in helping them? 8 I tell you, he will quickly grant justice to them. And yet, when the Son of Man comes, will he find faith on earth?"
The Gospel of Luke contains a great deal of material about women that is found nowhere else in the Gospels. It has been proposed that Luke may have had access to a women's source– a collection of stories and teachings perhaps written or preserved by women and providing insight into women's experience of the Jesus movement.
But do not be fooled…Luke is definitely not a feminist.
This Gospel is often called, not only the "Gospel of women" but also the "Gospel of the Poor". Luke's interest in women and in the marginalized and oppressed may not be a shared interest but rather a recognition that women were part of the marginalized and oppressed. Most of the poor in every age are women and the children who are dependent on them.
Luke has a tendency to defend, reassure, and praise women. He refers to widows more frequently than do the other Gospels, often in passages that presuppose their economic helplessness in a male-dominated society.
However, Luke has no women who challenge Jesus or initiate a mission to the Gentiles. Women are included in Luke but not equally. So we see Luke recognizing unattached women as being especially vulnerable members of society, such as divorcees and widows, and still they are shown making decisions and participating actively in their own lives.
For women who see themselves as powerless victims, the parables show a glimpse of a world in which women with roles much like their own are able to make wise and foolish decisions (how much oil to take to the wedding), make a big difference through small action (kneading yeast into a loaf of bread), recover from mistakes (find the lost coin), and take action against unjust social structures (persistent widow).
Given all that…what do we hear Luke saying in this parable about the persistent widow?We understand, hopefully, that Luke is not suggesting God is like an unjust judge.
Luke introduces the parable with a note on prayer…praying always without losing heart; then ends the parable with a statement about the delayed Parousia…being steadfast as we wait for Jesus' return…keeping the faith.
Joel, a wise man, who spoke of keeping the faith a long time ago reminded us that 'the good ole days weren't always good, and tomorrow ain't as bad as it seems'. He asserted 'ain't it wonderful to be alive when the rock and roll plays' that's why we're keeping the faith…that's Billy Joel btw.
Beginning and end of the parable speak of persistence…keeping the faith. Women and other historically marginalized groups would agree that the good ole days weren't all that good for them…what the dominant group considers good often has the opposite effect for them…yet, persistence is what served them well…and there was hope for tomorrow.
The woman in today's parable persisted in her quest for justice. It would be nice if we could say 'look the judge finally recognized the substance and validity of her argument'…that she 'won him over'…but we have to settle for him just capitulating out of sheer weariness or embarrassment.
She persisted…and she finally got what she wanted.
Disciples Women is celebrating its 145th birthday on October 21…the day that the Christian Women's Board of Missions was formed…organized and managed exclusively by women to serve the needs of the world in the recognition that God's grace is for all.
Caroline Neville Pearre, an educator and a minister's wife, taught at Christian colleges in Missouri, Kentucky, and Ohio. The Easter of 1874, while living in Iowa City, IA, she was especially moved by the Easter sermon about the redemptive grace of God aimed at drawing all of humanity into a new relationship with the risen Christ. She was overwhelmed with joy at the renewed realization that the gift of the grace of God was for EVERYONE.
She had an ongoing concern for the lack of sharing of the Good News with people who did not yet know or have a relationship with Christ. There was work to be done to share the Good News both at home and around the world.
The American Christian Missionary Society, under the leadership of Alexander Campbell, had existed for 25 years, and had been doing work in three areas overseas. However, it had not been able to secure enough funds to continue the work.
This weighed heavily on her and she knew the Church needed to find a way to be and share the Good News. And now with this moment of joy over the grace that God offered to all people she knew that something must be done to be sure that people all over the world knew of God's love and grace.
That Friday in April, following Easter, she sat down in her favorite chair for her daily Bible reading and prayer…and that concern sat there with her.
During her devotions, the thought came to her to become involved in organizing the women of the church to do this work. She prayed that God would send a leader…someone to organize the women for this ministry.
She persisted in faith
…she persisted in prayer
…she persisted in problem-solving.
Then the question came to her…'why can't you do it?"
Well…there were many reasons why not. One being that she was a woman in a day when women were not allowed to vote much less seen as able to take on most leadership roles. During the years of the Civil War, she and many other women were raising and distributing aid to the soldiers … and in the process discovered powers that they and the rest of the nation had not known they held. They were driven to new experiences and new sources of power. They had seen what they were capable of and knew that God could overcome any obstacles.
Caroline and her sisters had deep concerns for humanity. She felt that the great commission was extended to that time in history as well as when Jesus first issued it to his disciples. They were being called to spread Christ's teachings to the entire world.
So as she prayed for someone to lead the women to do the work that was badly needed and was not being addressed…she listened to the question: why can't you do it? She was filled with joy and excitement as she said aloud "I will!"
She began to lay the groundwork for what would later become a $1.5 million dollar enterprise, organized and managed exclusively by women. They sent men and women as missionaries doing all forms of mission work– educational, benevolent, medical, industrial, and directly evangelistic. This was unique in that all business of the organization was managed by women, who collected and disbursed the funds, and employed and directed the missionaries. This was the first organization of women doing home mission work.
This was a relatively new idea but the new awakening to their own abilities empowered and emboldened them to answer the call of the great commission. She wrote letters to many leaders in the church and began strategic planning to organize to achieve what God was calling them to. She addressed a convention of men, defying tradition, urging support for foreign missions. In October of that year, they had the first organizing meeting of the Christian Women's Board of Missions, which made no distinction between home and foreign missions—their field was the world. They understood that we are all connected. They provided training programs that equipped thousands of young people and established four Bible Chairs at state universities. This was only the beginning of what women would accomplish in the Disciples of Christ Church.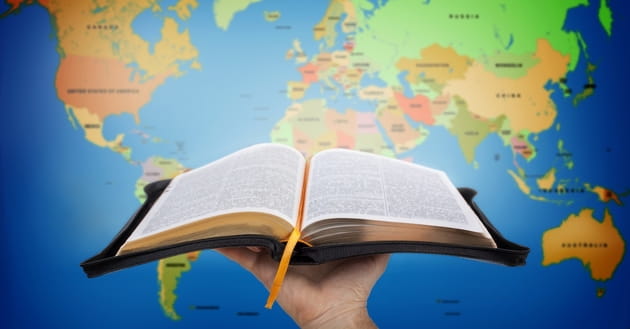 As women persisted in answering their call from God and persisted in going against the tradition of the time, another group of women in St. Louis, recognizing a need to assist poor and orphaned children, began what is now the National Benevolent Association, the social services ministry of the church.
In 1889, Clara Babcock was ordained; in 1892, Sarah Lue Bostick, became one of the first African American women to be ordained in DOC.
In 1895, A.M Atkinson, husband of Nancy E. Atkinson, a founding member of the Christian Women's Board of Missions, received a telegram informing him of the passing of the beloved minister and former governor of Indiana, Ira J. Chase, who left a nearly blind widow and several children with no means of support. He set out to raise a fund to provide for this family and received enough to purchase a home that Mrs. Chase graciously received, provided $1,000 was returned to the fund from the sale of the home upon her death. This was the birth of what is now the Pension Fund.
The Board of Missions joined with interdenominational churches to provide the first college for women in Central China. Minnie Vautrin, a Disciples woman from Illinois, became known as the Goddess of Nanjing for her work in saving girls and an estimated 10,000 refugees at the Ginling College during the Japanese invasion.
These connections and relationships became their strength—a powerful force of sisterhood connected like no other could be. Women were drawn to the spirit of birthing and nurturing what others found so difficult. And, as women in the movement united to embrace sisters regardless of color, race, nation, or income, boundaries began to fade and healing began.
Begun in prayer, the movement of Disciples women has, at its best, persisted by deep faith in God and reliance on the leadership of Christ.
Celebrating the history of Disciples Women who persist in the face of tradition and seek change for the better, Disciples Women's Ministries became a self-determining ministry in close covenant with Disciples Home Missions. This ministry is now responsible for direction and oversight of Disciples Women.
It was the result of the persistence of many women who had grown weary of the lack of women's voices in decision making and ministry focus. They persisted in their pursuit of justice for women inside the Church as well as in the world.
Disciples Women still persist in that pursuit.
The widow in today's parable represented women who were extremely vulnerable; she had no one to act or speak on her behalf. So she persisted on her own behalf. Nothing about the judge changes during the course of this parable but still she gets the result she was looking for.
A more literal interpretation of the judge's explanation is that the woman 'is giving me a black eye'…she is making me look bad. He is tired physically of her continued presence but is also risking public embarrassment…nonviolent resistance on her part, perhaps. He relents not because he has changed his mind but simply because he wants her to go away…her insolent, obnoxious, even intolerable behavior results in justice. This parable may encourage those who are suffering injustice to continue their complaints and calls for justice…if this is what it takes to get the attention of our government, our society, those who have the power, then we must persist.
The widow engaged in socially unacceptable behavior to effect change to the point of embarrassing the powers that be to get that change. Disciples Women will continue to engage in these activities if that is what is required to get justice for women and girls.
Women and girls around the world continue to be the most vulnerable…they are unequally born and are required to struggle against those norms their entire lives. Women and girls are most vulnerable to sex traffickers. Women and girls are most vulnerable to poverty. We know that much of the world struggles with the basic need of clean water and appropriate sanitation. Many girls in the world miss out on education because the responsibility of providing that water falls on them.  They may spend hours walking to get clean water for their families….that often takes them through areas that are unsafe and they suffer abuse and assault. Missing an education then affects their future possibilities, hopes and dreams as well. Women in India struggle to keep their jobs as taxi drivers because of inadequate sanitation facilities…they often do not have any available and when it is available it is often a place of danger…to the point…they cannot do their jobs because there are no restrooms. Girls often become child brides because their parents cannot afford to care for them, or to save them from the danger and shame of becoming rape victims. Child marriage is legal in 49 US states….in 2018, Delaware became the first to ban child marriage. From 2000-2010, 248,000 girls in the US married as young as age 12 and almost always to an adult male.
Yes, Disciples Women persist.
As long as there are people in the world who do not know the Good News that they are loved and cherished by a loving God, as long as women and girls are the most vulnerable, as long as women and girls are less valued because of their gender, Disciples Women will persist.
We celebrate the parable of the persistent widow who risked embarrassment and going against social norms to get justice. We celebrate our general minister and president and all Disciples Women who stand up against injustice and risk criticism and judgment for going against the established powers.
We understand that 'Well behaved women rarely make history'. We celebrate the history, the mission, and the ministry of women throughout time…those who surrounded Jesus, those who became his disciples, those who stood up against social norms and organized the strength and power of women to do what God called them to do, and those women who continue to serve God by finding their voices and answering God's call to mission, ministry, and justice.
The widow in today's parable? She persisted.
Caroline Neville Pearre? She persisted.
This parable calls us to persist…to persist in prayer…to persist in doing the ministry we are called to while we wait for Jesus' return…to persist in seeking justice. This parable celebrates that our relentless struggles will not be in vain…and accompanied by prayer will effect change.
Amen